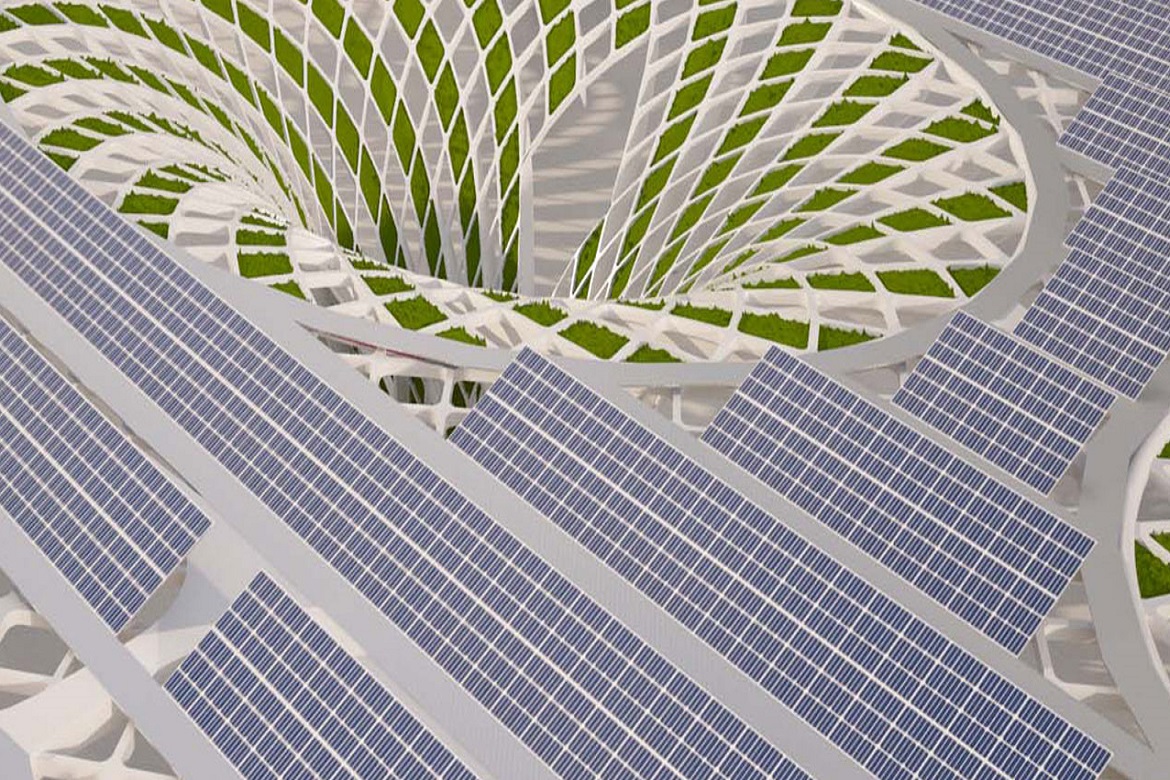 Abraj Misr, is one of the leading real estate companies in Egypt with a growing portfolio of state-of-the-art integrated developments distinguished by peerless locations, innovative technology, iconic design and meticulous attention to detail.
The success of Abraj Misr is grounded in a set of criteria it has developed called Principles of Value, anchored on green architecture, iconic design and cutting-edge technology.
The Gate compound strategically located in the prime heart of Heliopolis in the center of al Nozha street, Cairo, Egypt.
PROJECT DESCRIPTION
Although in the heart of the city , this residential compound literally brings the best of urban and city life in one place.
SUMMiT Solar Energy as an expert in BIPV works in the MENA region was invited by Abraj Misr to collaborate in studying the implementation of solar energy plant to be installed over the lattice steel mesh of the remarkable project THE GATE Egypt designed by the Belgium Architect Vincent Callebaut.
SUMMiT Solar Energy proposed for the horizontal roof a unique total solution using the latest technology BIFACIAL solar glass-glass modules 12% transparency.
And proposed for the curvature and vertical facades either BIFACIAL glass-glass modules 40-50% transparency, or OPV (Organic Photo Voltaic) laminated inside glass-glass modules all items and inverters made in Germany.
We offer THE GATE project for the horizontal roof area a BIPV plant with a BIFACIAL glass-glass made in Germany solar module transparency 12% each is 406w with a total nominal power 3.857 MWp and annual yield 6942 MWh/y (in addition to 1000m2 aluminum walkers for maintenance) to supply the complex with the maximum energy you can harvest whenever the sun is shining, AND The facades areas a BIPV (Crystalline or OPV) plant with a BIFACIAL glass-glass made in Germany solar module transparency 50% each is 273w with a total nominal power 1.4 MWp and annual yield 2320 MWh/y.