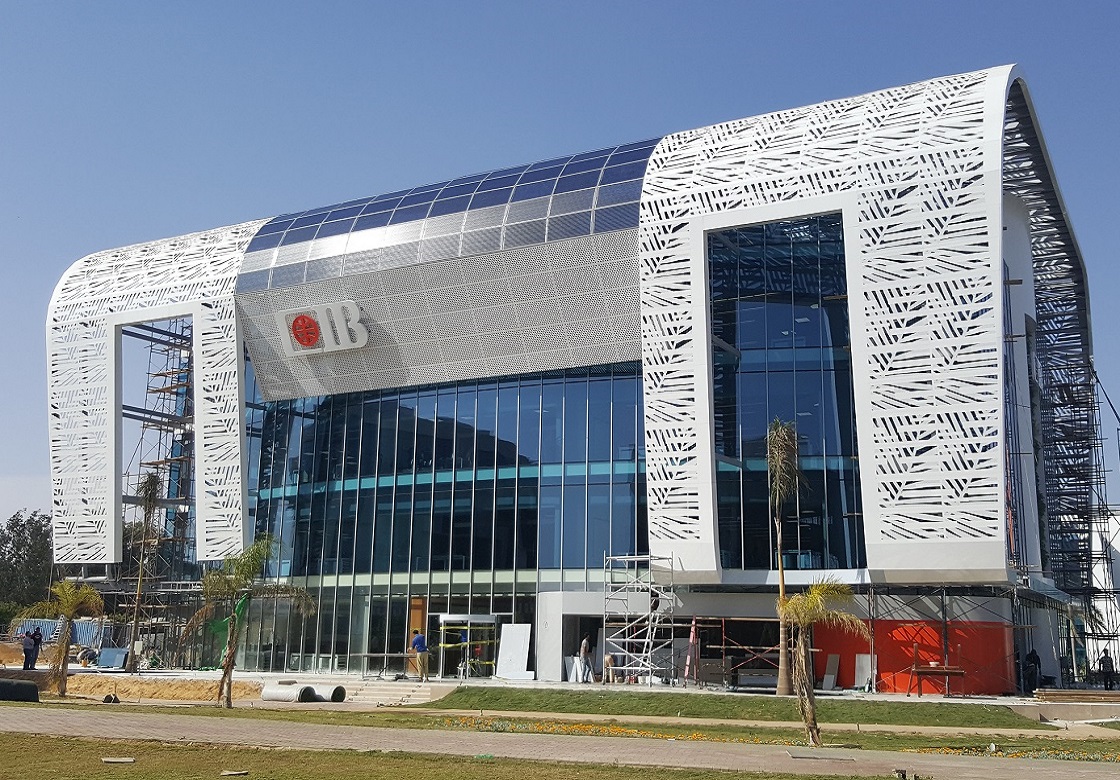 SUMMiT had the courage to do it for the first time in Egypt opening the door to a new era of architecture integration of solar energy to a building.
In order that Architect Mohamed El Sokkary could integrate a solar energy plant BIPV (Building Integrated PV) in the outer skin of the CIB bank building with the supreme project management of SUMMiT CEO Eng Ahmed Garrana, a group of finest Egyptian consultants collaborated together under supervision of engineering department of CIB bank all dedicated for one goal : Execution of a unique project
In the CIB building a unique project of PV integration offered many opportunities for visual enhancement By combining aesthetics and additional functions In addition to converting solar energy into electricity, BIPV performed multiple functions, such as weather, heat, sun and noise protection of a building guarantee attractive façades and roof designs deliver energy efficiency as part of a low-carbon architectural approach.
The BIPV system of CIB building consist of photovoltaic components that are integrated in the building envelope (Custom made Glass-Glass Solar modules 295Wp, 13mm thickness, 64kg) and constitute a part of the building structure (such as the roof or façade), thus replacing conventional building material. BIPV systems provide structural functionality (e.g., waterproofing, safety, sun protection,…) with the added value of electricity generation.