Summit is your Ideal Partner to plan, design and construct commercial and residential projects, and offers innovative solar energy solutions for your building envelope in Egypt and the MENA region.
TAKE CARE OF NATURE
In addition to converting solar energy into electricity, BIPV can perform multiple functions, such as weather, heat, sun and noise protection of a building guarantee attractive facades and roof designs deliver energy efficiency as part of a low-carbon architectural approach.
GREEN ENERGY
In addition to strong energy efficiency measures, buildings will be generating power to compensate power consumption of its appliances, where BIPV is virtually the only possible option.
WE DO AWESOME WORKS, SOME OF OUR PROJECTS HERE.
BIPV is a custom made photovoltaic which not only generates energy, they also create a unique atmosphere
Summit's professional engineers pay particular attention to the planning processes and the allocation of responsibilities before and beyond project completion. At Summit we precisely define and determine the services we provide at each stage.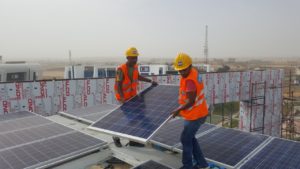 Construction as an industry comprises six to nine percent of the gross domestic product of developed countries. Construction starts with planning, design, and financing; and continues until the project is built and ready for use.
WHEN YOU CHOOSE SUMMIT YOU CHOOSE THE PARTNER
_
CONNECT WITH US
OUR CONTACTS
HEAD OFFICE
8 Al-Obour Buildings,
Salah Salem Street, Cairo, Egypt
CALL US
Tel: +2 02 22636822
Cell: +2 0102 1074520